Please review all areas carefully and connect with Mylae Robson, Physical and Health Education Coordinator with any questions or concerns.
* Fall/Winter 2019/2020 information posted below.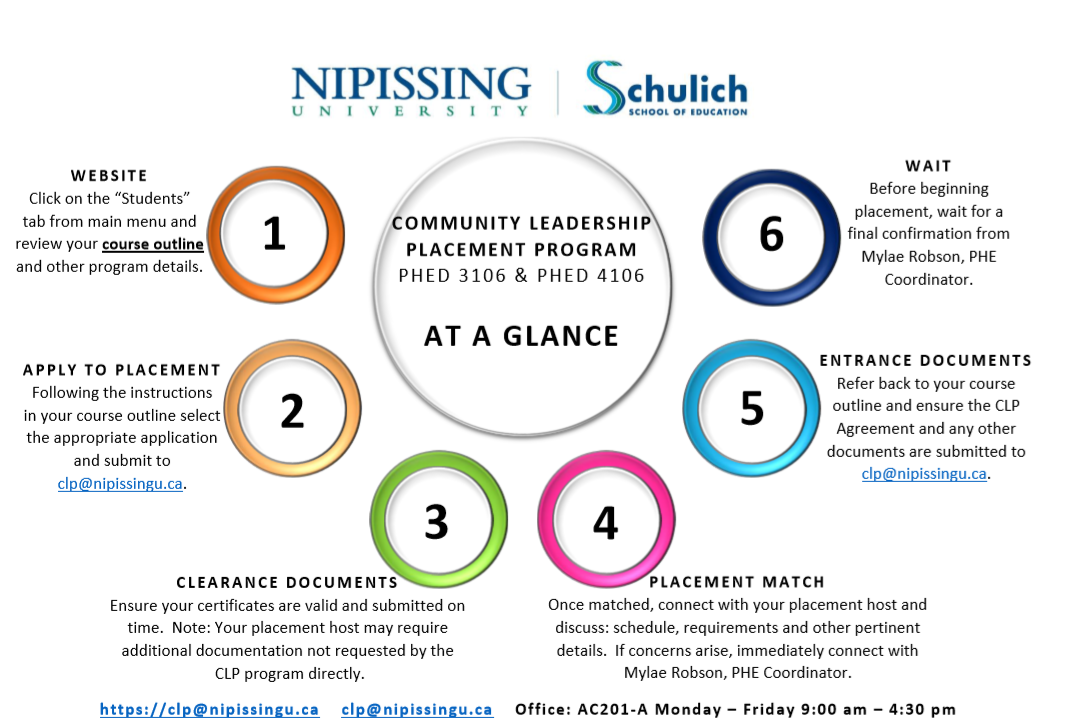 CLP at a Glance: Click Here to access a PDF version of the image.
Note: this image outlines the Application Process only, and does not include Exit Documents that are required.